Dear Bitruers,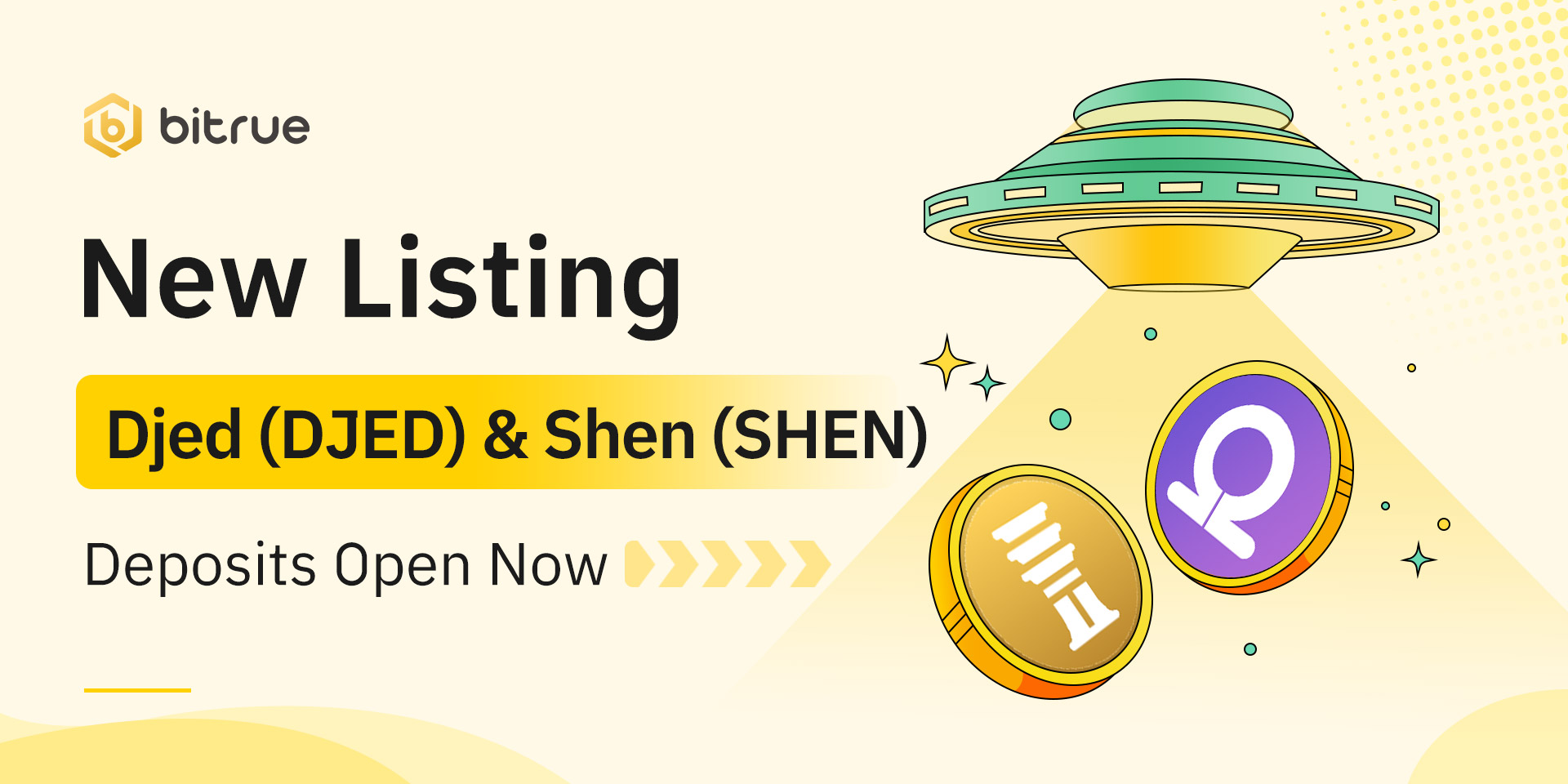 Bitrue will list Djed (DJED) and Shen (SHEN). Trading will open for DJED/USDT and SHEN/USDT trading pair at 2023-02-01 10:00 (UTC)
Djed is the first over-collateralized ADA-backed stablecoin contract on the Cardano network. It operates by keeping a reserve of base coins (ADA), and minting and burning stablecoins and reserve coins. The contract maintains the peg of stablecoins to a target price by buying and selling stablecoins, using the reserve, and charging fees, which accumulate in the reserve.
Shen is Djed's Reserve Coin, by buying and selling Shen, users are able to maintain Djed's USD currency peg while earning a share of transaction fees in the reserve pool. Since the Reserve Coin is a tradable asset, holders can also profit from the short-mid term price fluctuations as an added incentive. We look forward to providing more information as we approach the official launch.


More information can be found on their official website at: https://djed.xyz/
Deposits for these coins (Cardano Network Supported) have been enabled already, so existing traders are able to deposit in advance and trading coming soon. Withdrawals will be enabled approximately 24 hours after trading has begun.
Thanks for your support!
-Bitrue Team-