Dear Bitruers,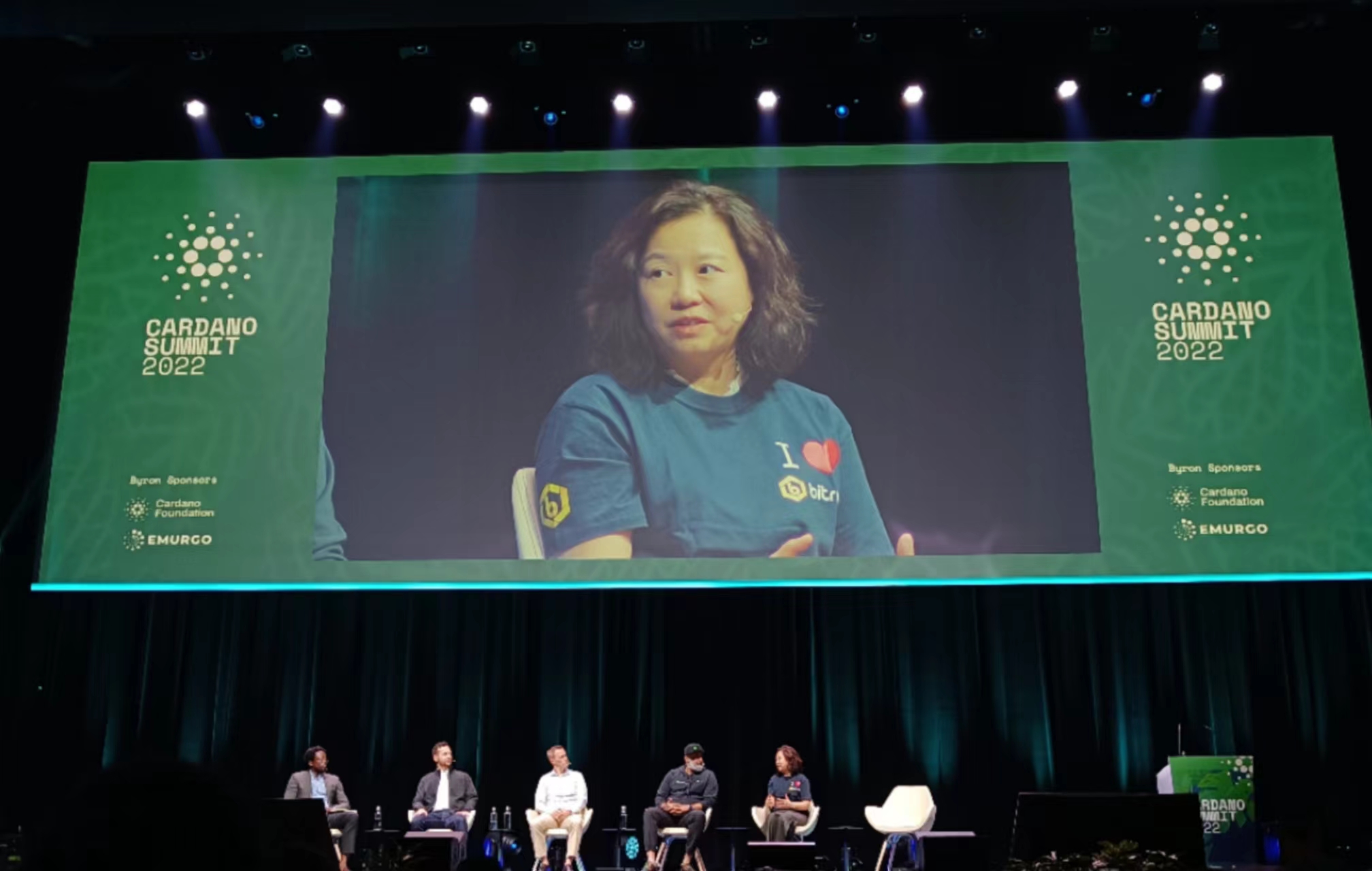 Bitrue has always been a supporter of the Cardano ecosystem, with more than three years of partnerships between Bitrue and Cardano.
This year Bitrue is returning to participate at the Cardano Summit 2022 as guest speaker on their Panel Discussion, together with other speakers from various crypto industries, discussing The Future of Web3 and Staking - on November 20, 2022.
Here is the recap of the key messaging Bitrue shared in the Panel discussion :
The listing process and advice for a company to get listed in Bitrue
Bitrue has a very conservative business model, and this also applies to the research & listing department, Bitrue looks to list quality early-stage projects that bigger exchanges might still have no interest in. This is the core idea behind every single action taken in Bitrue, especially the listing department. As long as it's creating something for a good cause, committed to a goal and willing to be responsible for the actions, it should have no problem getting listed at Bitrue.
Several major areas that Bitrue look at for listing projects:
Magnitude of its network - if a project is a growth stage project, Bitrue would consider the magnitude of its network effect and the sophistication of the product itself.
Safety as the main priority - for projects that are fairly new and do not have much going on yet, Bitrue would also like to give them a stage to flourish, but as the safety of the consumers is Bitrue main priority, Bitrue would do a thorough evaluation, like the project team's credibility and track record.
Competitive advantages - Bitrue would also love to see competitive advantages, that would possibly make the project stand out from the rest of the pack and emerge as a strong contender in their respective fields in the future. This method has proven successful. Bitrue has identified numerous high-quality projects before other exchanges.
Community Pool staking and Bitrue Contribution
Bitrue believes staking is one of the good ways to control the supply of a token and eventually contribute to its price stability.
Bitrue has been playing its role to provide staking features in its platform. Currently, Bitrue has options to get native-taken staking pools, which means users can get the reward token the same as the token they staked, and non-native token staking pools, which users will be rewarded in the form of BTR or BMAX.
Speaking of BMAX, it's also an effort Bitrue has made to contribute to our staking community pools. It's built to maximize return to loyal stakers through its business model and its deflationary nature in general.
Another example is also the fact that Bitrue has decided to become the first exchange to contribute directly toward community pools with contributions of a total 2,000,000 ADA delegated to pools operated by trustworthy community members - Bitrue delegated 1 million ADA to each of the 1LOVE and Shamrock pools in order to support Cardano's decentralization in June and September 2021, respectively.
In the future, Bitrue is eager to open a lot more staking pools to a lot of listed assets, in order to make the ecosystem - and, consequently, the whole crypto space - thrive.
Not your key, not your crypto
It's important for Bitrue to lead by example. Three years ago, Bitrue established an insurance fund to safeguard user assets. To improve the transparency of our operations and increase the level of trust in our exchange, Bitrue is currently building a new multi-sig secure wallet which will contain our insurance fund. This insurance fund will contain within it an amount of assets that exceeds the value of the coins that remain within Bitrue hot wallets at any one time. In the unlikely event of a security breach resulting in user funds being taken from Bitrue hot wallets, users will be reimbursed using this insurance fund. As part of the bid to increase transparency, Bitrue has also provided a link to the contract addresses of these insurance funds.
Part of what makes Bitrue unique is the conservative and user first approach to running exchange. Unlike many other exchanges, Bitrue has never and would never engage in risky business practices such as leveraged investments or redirecting business funds to invest. At Bitrue, we will never do anything with user funds, unless directed by the user to do.
One of the steps moving forward for most crypto exchanges in the space is the implementation of proof-of-reserves. Bitrue has been working closely with its partners to provide audited proof-of-reserves. A third party will conduct this independent audit to ensure that we have ownership of all said assets. Moving forward, Bitrue is committed to doing so annually to ensure that Bitrue can meet the strictest standards for all related responsibilities.
Bitrue Partnership with Cardano
During the past three years, the Bitrue exchange has been a long-term supporter of the Cardano ecosystem, offering a wide range of options for the coin's community.
The exchange first listed ADA in early 2019 and then introduced it as one of the first investable assets with the launch of the Power Piggy service.
In August 2021, Bitrue open-sourced its Cardano integration code, allowing other individuals/exchanges to get set up more easily, contribute collectively to the ecosystem, and push forward crypto adoption.
Bitrue also became the first exchange to contribute directly toward community pools.
In February 2022, the exchange added Cardano's ADA as a base currency. The number of ADA traders within the platform had tripled in just two months. Currently, Bitrue supports the largest number of ADA trading pairs and projects on the ADA chain, providing a diverse range of trading and financial products to users in the communities.
Also Bitrue is partnering with Cardano Foundation to be deeply involved in supporting innovative projects in the ADA community. If you have any interest in ADA, Cardano, or the hundreds of projects building within the Cardano ecosystem, we encourage you to check out their website
Bitrue will continue to support the Cardano chain and related projects for a long time in the future, with the goal of becoming the #1 destination for the Cardano community's needs.