Dear Bitruers,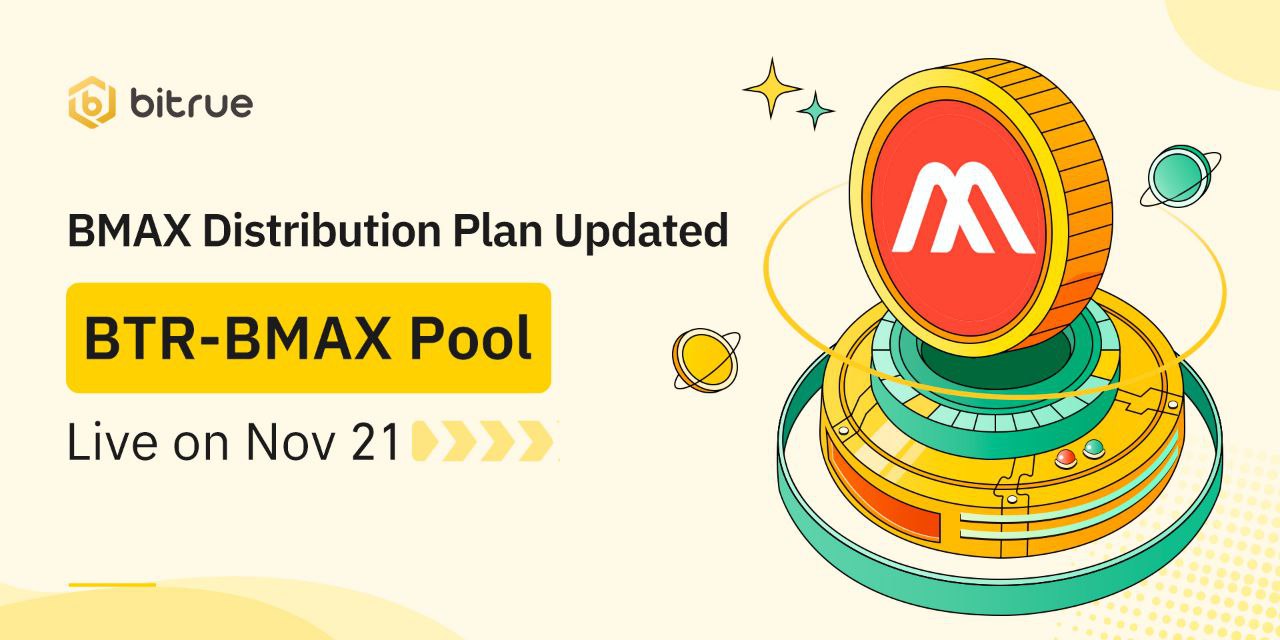 We are announcing two important changes made in regard to BMAX:
Firstly, as you might have heard, Bitrue has issued around US$500k worth of rewards in the past two BMAX airdrops. If you had noticed, the BMAX airdrops were allocated to BTR holders at the time of our snapshot in March 2022. After hearing from the community and taking your feedback into consideration, we decided that it is only fair that we would reward these BMAX tokens to current BTR holders instead. Following this decision, the 3rd and 4th airdrops originally stated on the BMAX lite paper would be canceled, and the remaining BMAX tokens would be allocated to the BTR-BMAX pool.
Secondly, following the statement mentioned above, we will soon be enabling the BTR-BMAX pool in accordance with our initial plan. The pool will boast an APY of 10% and there will be a maximum cap of US$50k per user to avoid whale activities. To recap, BMAX is a deflationary rewards token designed to complement the BTR token, maintain the inflation rate, and sustain a profitable investing environment on our exchange.
We sincerely believe that this decision will be in everyone's best interest.
Best Regards,
The Bitrue Team