Dear Bitruers,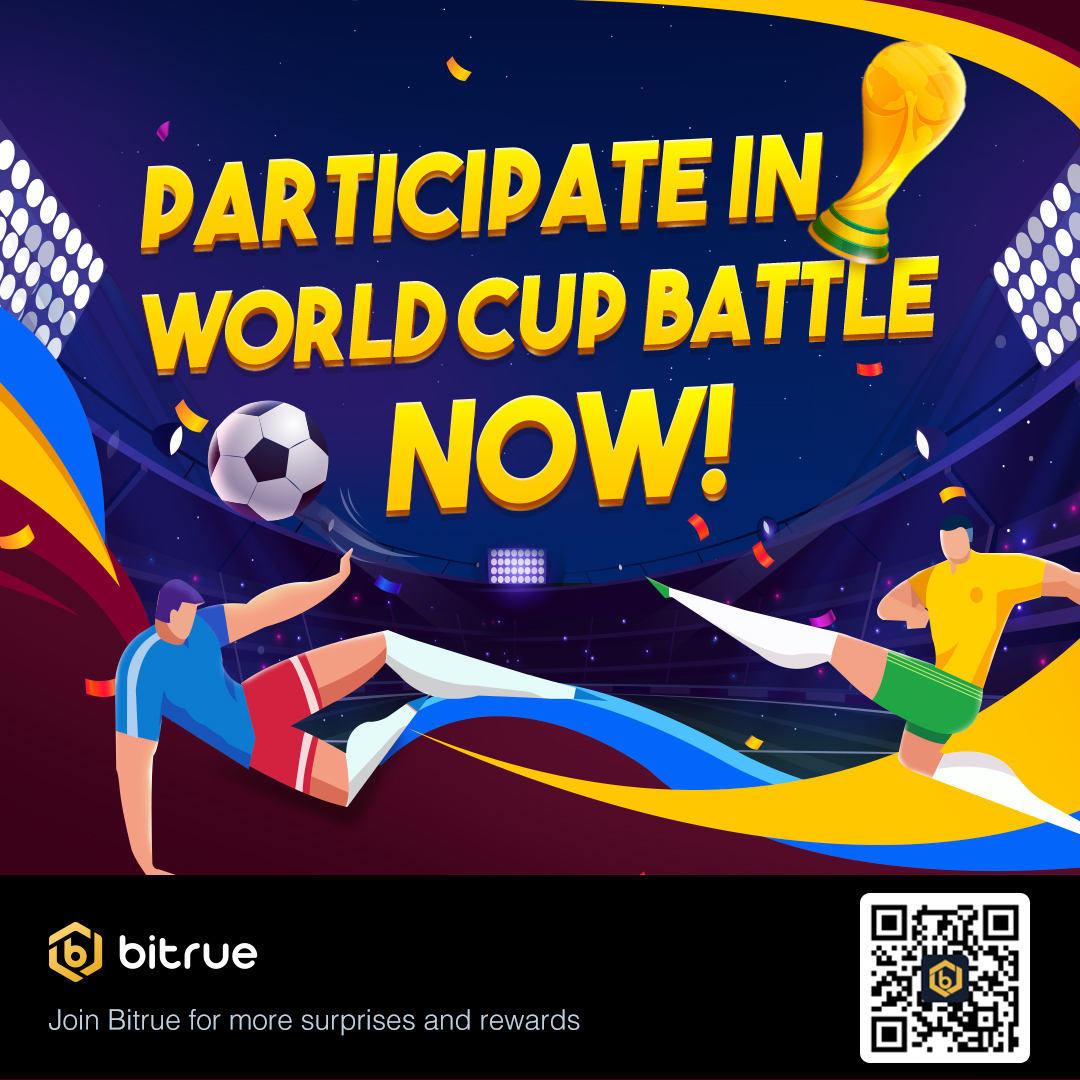 We are pleased to announce that our World Cup Battle event will be launched on 2022-11-20. Support your favorite World Cup team on Bitrue and win rewards!
Time: 2022-11-20 - 2022-12-20
Event Rules & Regulations:
World Cup Battle is an event where participants compete to guess the 90-minute match results during the World Cup League (injury time included);

Battle Rules: Guess the match result (Win, Tie, Loss).

Battle Time: Guesses can only be made before the match commences. No guessing will be allowed once the match starts.

Winning Rules: The winner of the battle will receive a percentage of the prize pool as a bonus based on the principal invested. Moreover, the winner's final bonus will not be lower than the principal invested.

Winner Announcement Time: After each match, the winners will be announced based on the results of the match. The announcement time will be at 03:00 UTC the following day.
Recalling of Points:
After the event ends, the unredeemed points will be recalled all at once and USDT of an equivalent amount will be issued accordingly.