Dear Bitruers,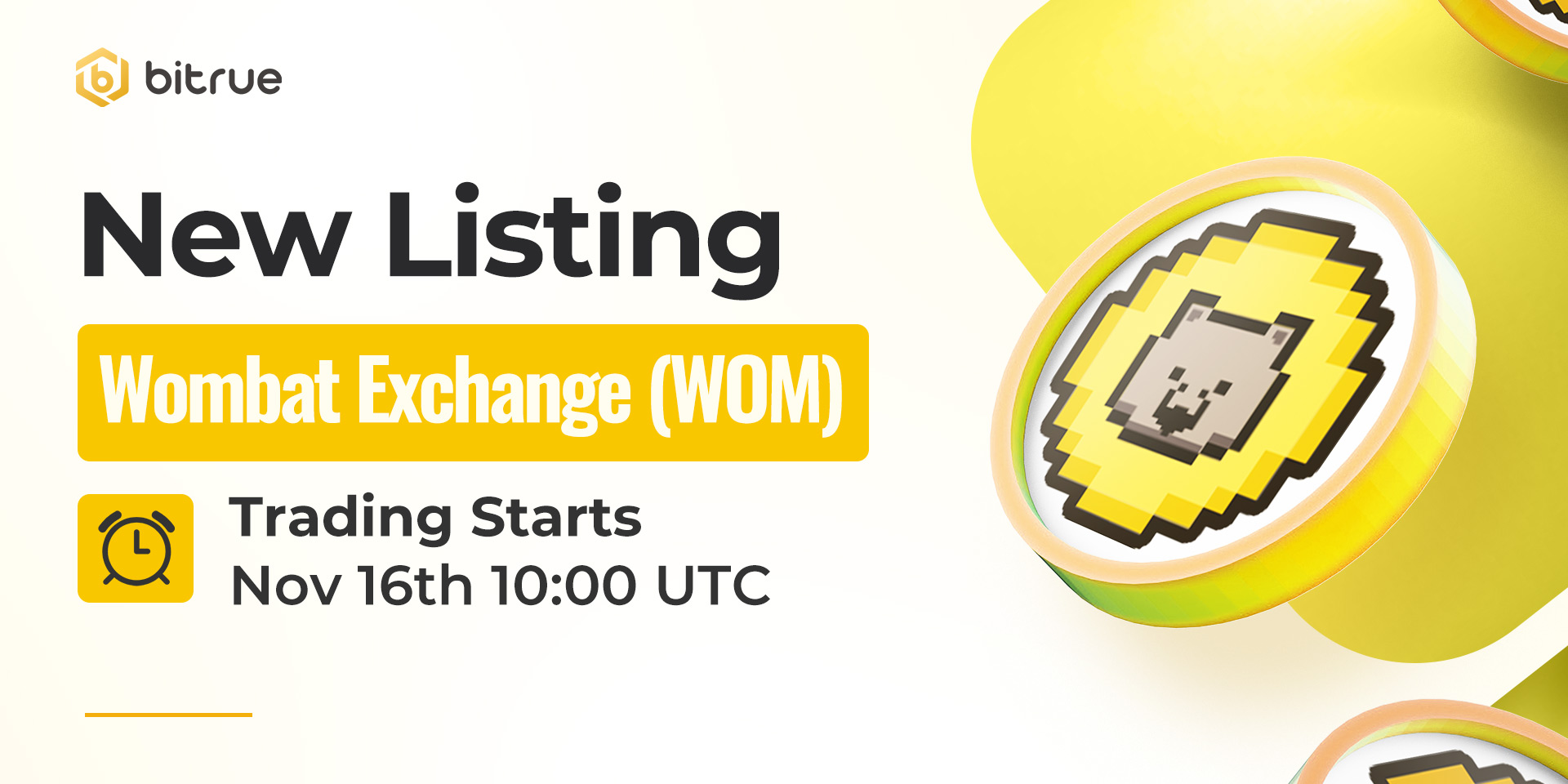 Bitrue will list Wombat Exchange (WOM) at 2022-11-16 10:00 (UTC). Trading will open for WOM/USDT trading pairs.
Wombat Exchange is a multi-chain stableswap built natively on the BNB Chain. Wombat adopts the concepts of asset-liability management and coverage ratio, enabling various stablecoins to be swapped at minimal slippage and the ability to single-stake stablecoins for sustainable yield.
$WOM contract address: 0xAD6742A35fB341A9Cc6ad674738Dd8da98b94Fb1
More information can be found on their official website at https://www.wombat.exchange/
Deposits for this coin (BEP20 network supported) have been enabled already, so existing traders are able to deposit in advance and trading coming soon. Withdrawals will be enabled approximately 24 hours after trading has begun.


Thanks for your support!
-Bitrue Team-