Dear Bitruers,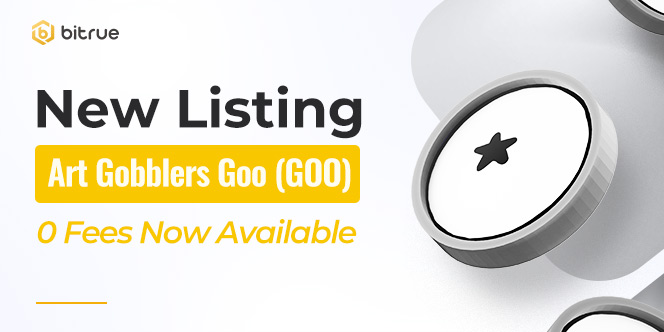 Bitrue will list Art Gobblers Goo (GOO) at 2022-11-03 10:00 (UTC). Trading will open for GOO/USDT trading pairs.
Note: To give you an extra incentive to try out this new coin, we have waived trading fees until December 3rd!
Goo is an ERC20 Ethereum token emitted by Art Gobblers NFTs. Because Goo is needed to make new Blank Pages, Art Gobblers ultimately determine what art can be created in the ecosystem, and in that way serve as co-curators of a decentralized art gallery.
More information can be found on their official website at https://artgobblers.com/
Deposits for this coin (ERC20 network supported) have been enabled already, so existing traders are able to deposit in advance and trading coming soon. Withdrawals will be enabled approximately 24 hours after trading has begun.


Thanks for your support!
-Bitrue Team-