Dear Bitruers,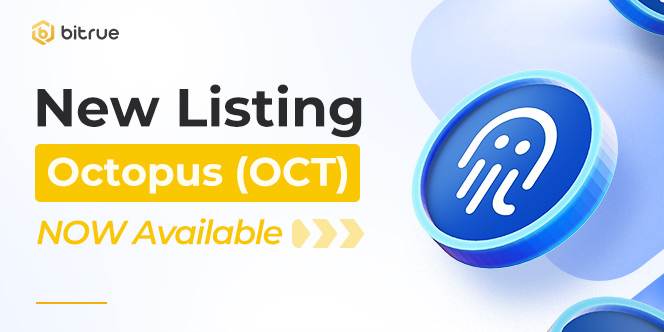 Bitrue will list Octopus (OCT) at 2022-11-03 10:00 (UTC). Trading will open for OCT/USDT trading pairs.
Octopus is a cryptonetwork for launching and running Web3.0 application specific blockchains, aka appchains. By decreasing the capital expenditure to bootstrap an appchain by 100X, from several million dollars to less than one hundred thousand dollars, Octopus Network is committed to unleash a new wave of innovation for Web3.0.
$OCT contract address: f5cfbc74057c610c8ef151a439252680ac68c6dc.factory.bridge.near
More information can be found on their official website at https://oct.network/
Deposits for this coin (Near network supported) have been enabled already, so existing traders are able to deposit in advance and trading coming soon. Withdrawals will be enabled approximately 24 hours after trading has begun.


Thanks for your support!
-Bitrue Team-