Dear Bitruers,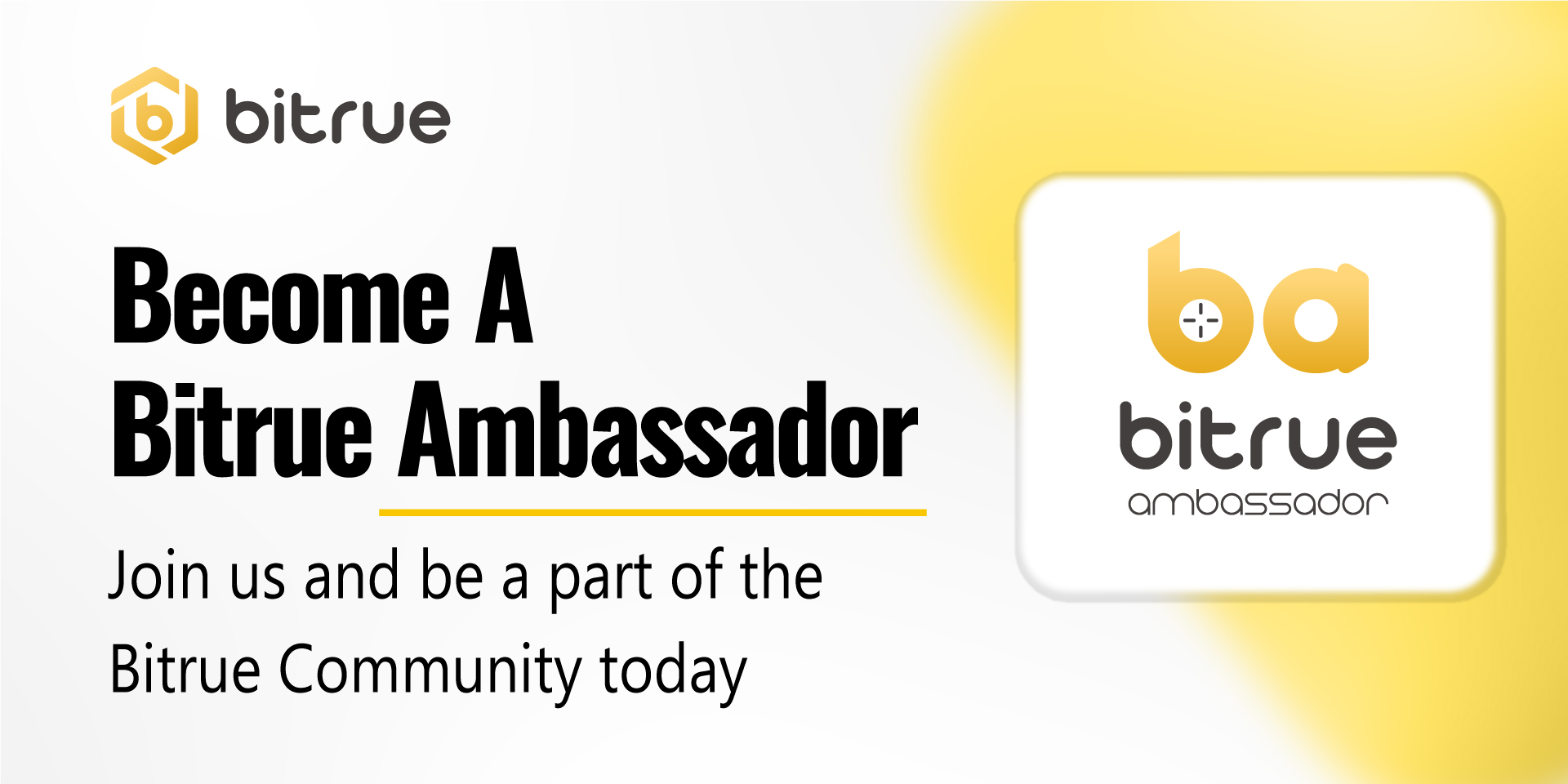 Bitrue is looking for KOLs and influencers in the crypto industry with at least 1,000 followers on established social media platforms or 5,000 followers on personal blogs or other similar platforms.
Roles and Responsibilities
Help Bitrue to attract more followers and refer new users to register and trade
Build the Bitrue brand and reputation
Share Bitrue's news and events
Create content for Bitrue's social media
Assist new users in using Bitrue App
Respond to users' questions and comments in the community
Provide suggestions that contribute to Bitrue's growth
Salary & Benefits
Criteria for the number of effective new users is measured by transactions and contributes handling fee in the same month.
The ambassador who obtains more new users will be rewarded with BTR.
The ambassador who contributes the most fees by new users will be rewarded with BTR each month. (Each ambassador can participate in both 1 and 2 at the same time)
Other exclusive bonuses & gifts
Be invited to participate in our offline activities as special guests
Be invited to participate in our online space and live streamings as special guests, with the opportunity to have further interaction with projects and KOLs.
Exclusive limited-edition gifts from Bitrue
Higher priority to your comments and suggestions
Termination
We will terminate the partnership if an Ambassador:
Smears or slanders Bitrue, or performs any action that damages Bitrue's brand and reputation;
Makes any form of publicity in Bitrue's name, make any guarantees, representations, or warranties on behalf of the Company, other than the ones that have been communicated beforehand;
Promote the company in any explicit, violent, political, discriminatory, unlawful, threatening, illegal, or otherwise objectional content;
Engage in any fraudulent activity that would artificially affect any social media metrics such as but not limited to, likes, retweets, and comments.
Discloses any private internal message or information, such as chat screenshots to any third party;
Commits fraud in Bitrue's name. In this case, the perpetrator will be dealt with by the police
Note: By submitting your application, you will be subjected to our selection criteria. Only selected candidates who pass our evaluation will be certified as Bitrue Ambassadors.
Trade on the go with Bitrue App (iOS/Android)
Find us on
Twitter: https://twitter.com/BitrueOfficial
TG Community: https://t.me/BitrueOfficial