Dear Bitruers,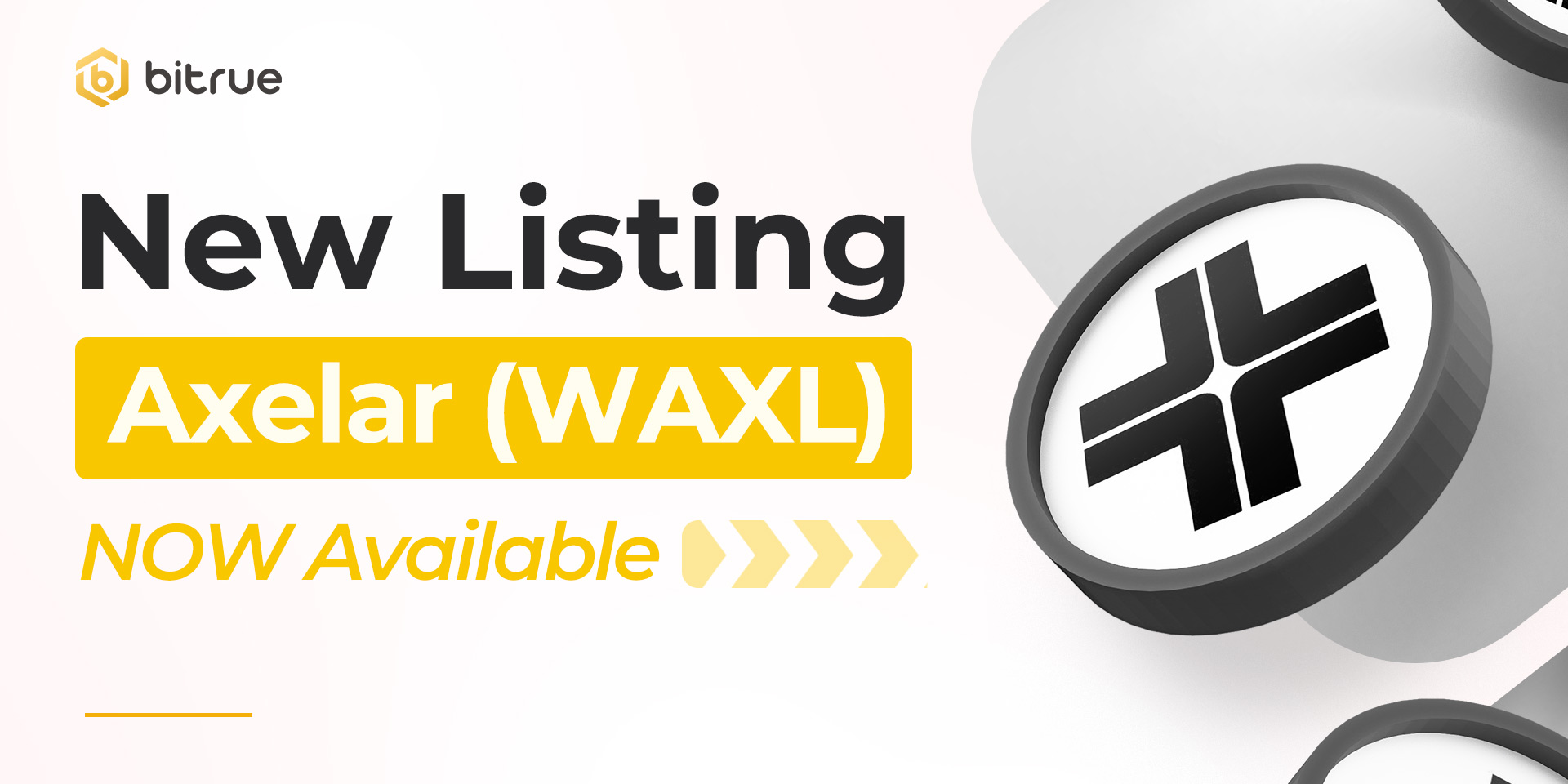 We are bringing a new token to you, it's Axelar (WAXL) ! Welcome to Bitrue!
Axelar is an overlay network, delivering Turing-complete message passing via proof-of-stake and permissionless protocols. Developers use Axelar to go beyond bridges, creating dApps that securely integrate users, functions and assets across all of the decentralized web.
Trading will be available when liquidity meet the requirement. Please stay tuned on our social channels for updates!
$WAXL contract address: 0x467719aD09025FcC6cF6F8311755809d45a5E5f3
More information can be found on their official website at https://axelar.network/
Deposits for this coin (ERC20 network supported) have been enabled already, so existing traders are able to deposit in advance and trading coming soon. Withdrawals will be enabled approximately 24 hours after trading has begun.

Thanks for your support!
-Bitrue Team-