Dear Bitruers,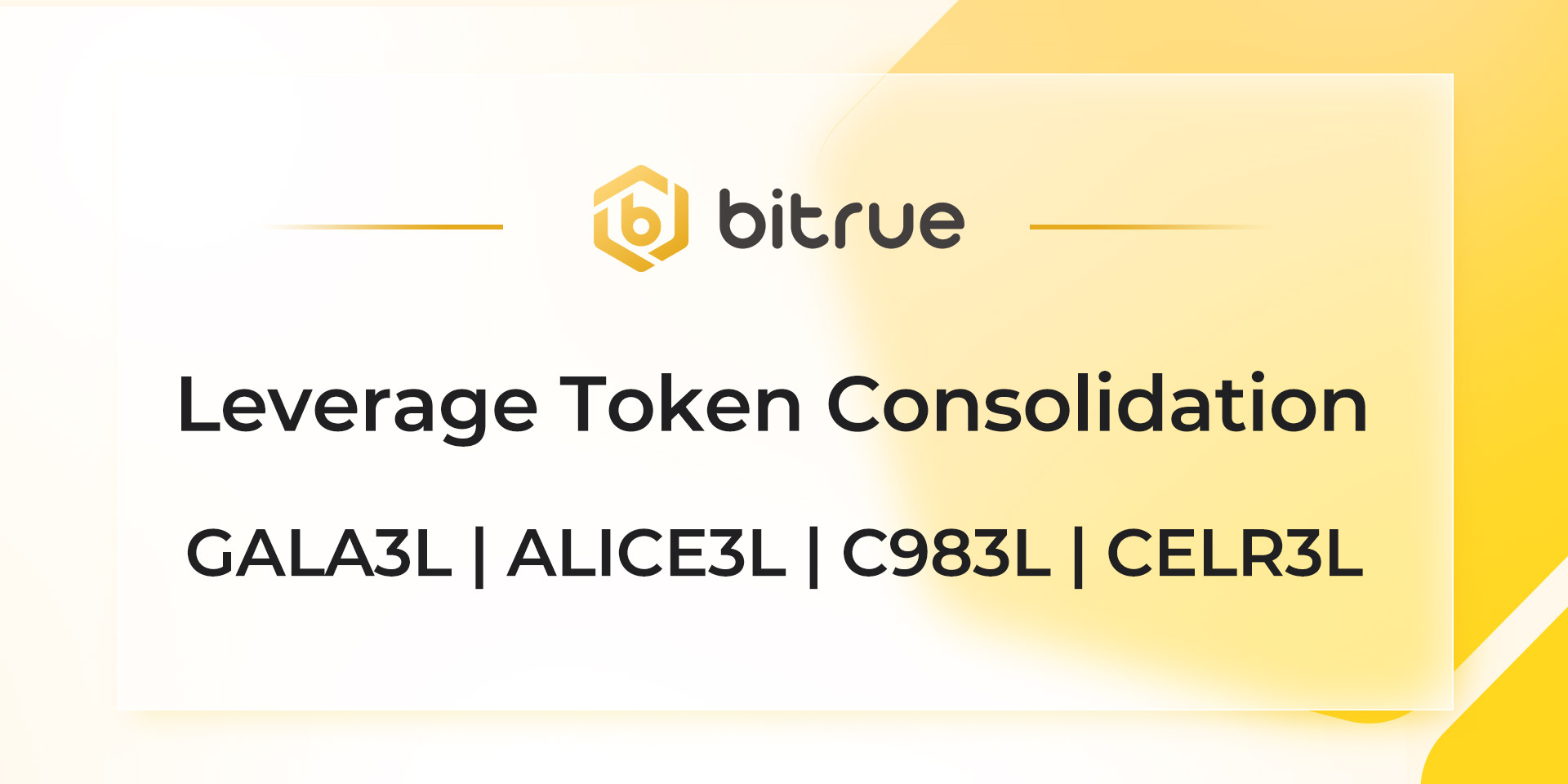 We will be executing a reverse split on the GALA3L、ALICE3L、C983L & CELR3L. leverage tokens starting on Sept 29th at 06:00 UTC in order to avoid potential price precision issues in the future.
During the reverse split these tokens will be unavailable for trading. It is expected that it will take approximately 5 hours for the split to be completed. We recommend everyone keep an eye on our official Twitter account @BitrueOfficial for details of when it has been completed.
While the process is underway your assets may temporarily disappear or may show a value of 0. Please rest assured that this is normal and they will show correctly again when the process has completed. GALA3L、ALICE3L、C983L and CELR3L assets will be consolidated at a rate of 1,000,000:1.
While the raw amount of your assets will have changed, the actual value of the assets will remain the same, excepting any market fluctuations that occur during the consolidation period.
When the assets return the previous public trading data will be erased, please take note. The exact time of the operation may be adjusted depending on market conditions at the time. To mitigate market volatility risks during execution, a temporary position adjustment will be triggered if the leverage of these tokens is too high before the reverse split starts.
Risk Tips:
As trading services for these tokens, as well as the dynamic position adjustment, will be disabled during the reverse split, users are recommended to sell or redeem their tokens before the reverse split to reduce price risks.
Any outstanding orders for these tokens will be cancelled automatically by our system shortly before the reverse split.
There is a possibility that the NAV of a leverage token can become zero or the product will be removed due to inherent market risk, high fees, slippage, rebalance algorithm frontrunning, and any other perceived unknown risks associated with leverage tokens.