Dear Bitruers,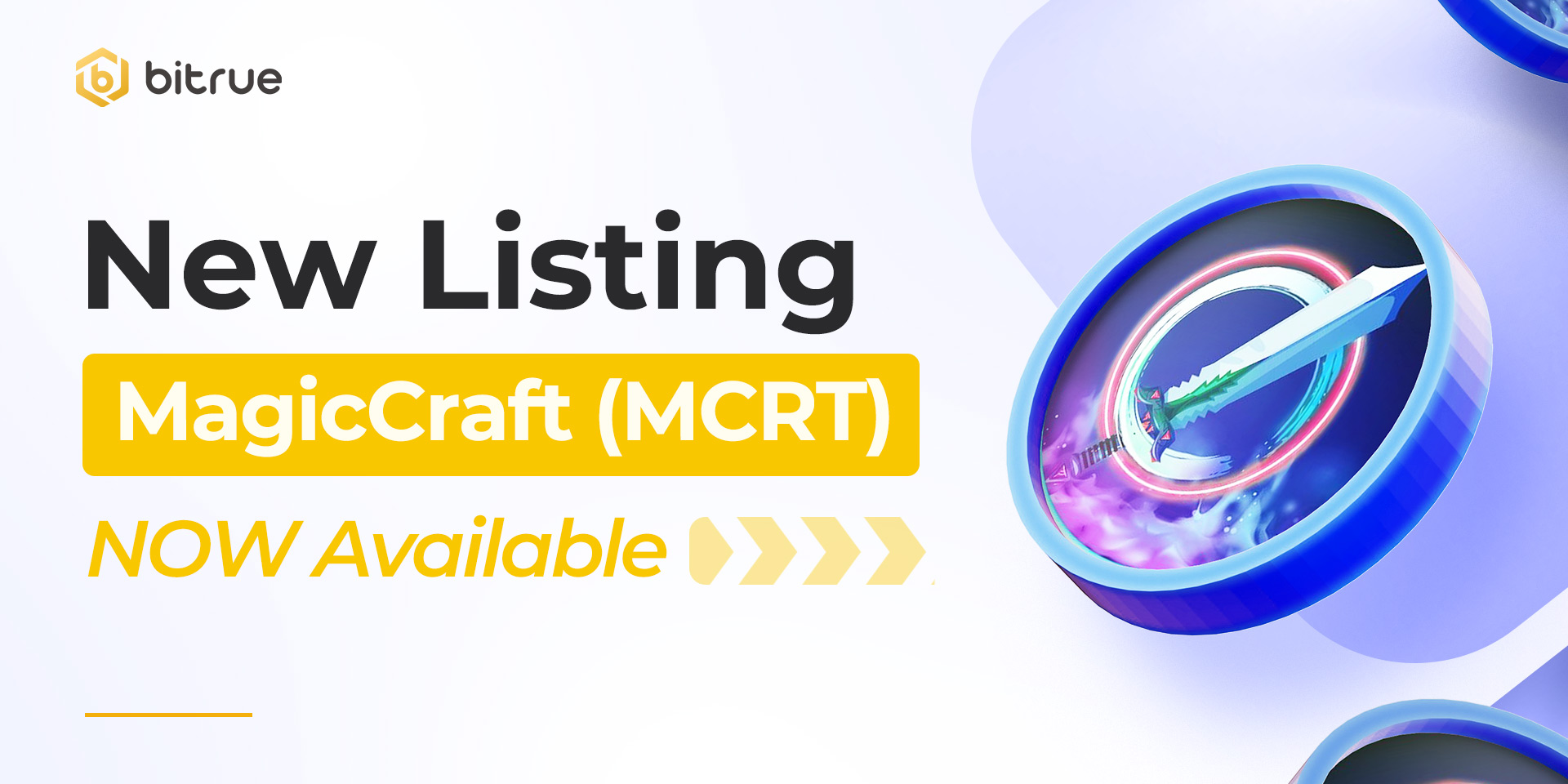 We are bringing a new token to you, it's MagicCraft (MCRT) ! Welcome to Bitrue!
MagicCraft is a massive PvP - Player vs Player - battle league and Castle Siege game, launched on Binance Smart Chain. MagicCraft enjoys a richly detailed game universe and native $MCRT token economy embedded into the gameplay, giving play-to earn rewards through battle success and in-game taxation from lands conquered.
Trading will open on Sept 23rd at 10:00 UTC.
$MCRT contract address: 0x4b8285aB433D8f69CB48d5Ad62b415ed1a221e4f
More information can be found on their official website at https://www.magiccraft.io/
Deposits for this coin (BEP20 network supported) have been enabled already, so existing traders are able to deposit in advance and trading coming soon. Withdrawals will be enabled approximately 24 hours after trading has begun.

If you are a new user, join our New User Airdrop here https://forms.gle/S7QHpyV8MhJSiHsF6
New User Airdrop starts on the Sept 22nd at 10:00 UTC