Dear Bitruers,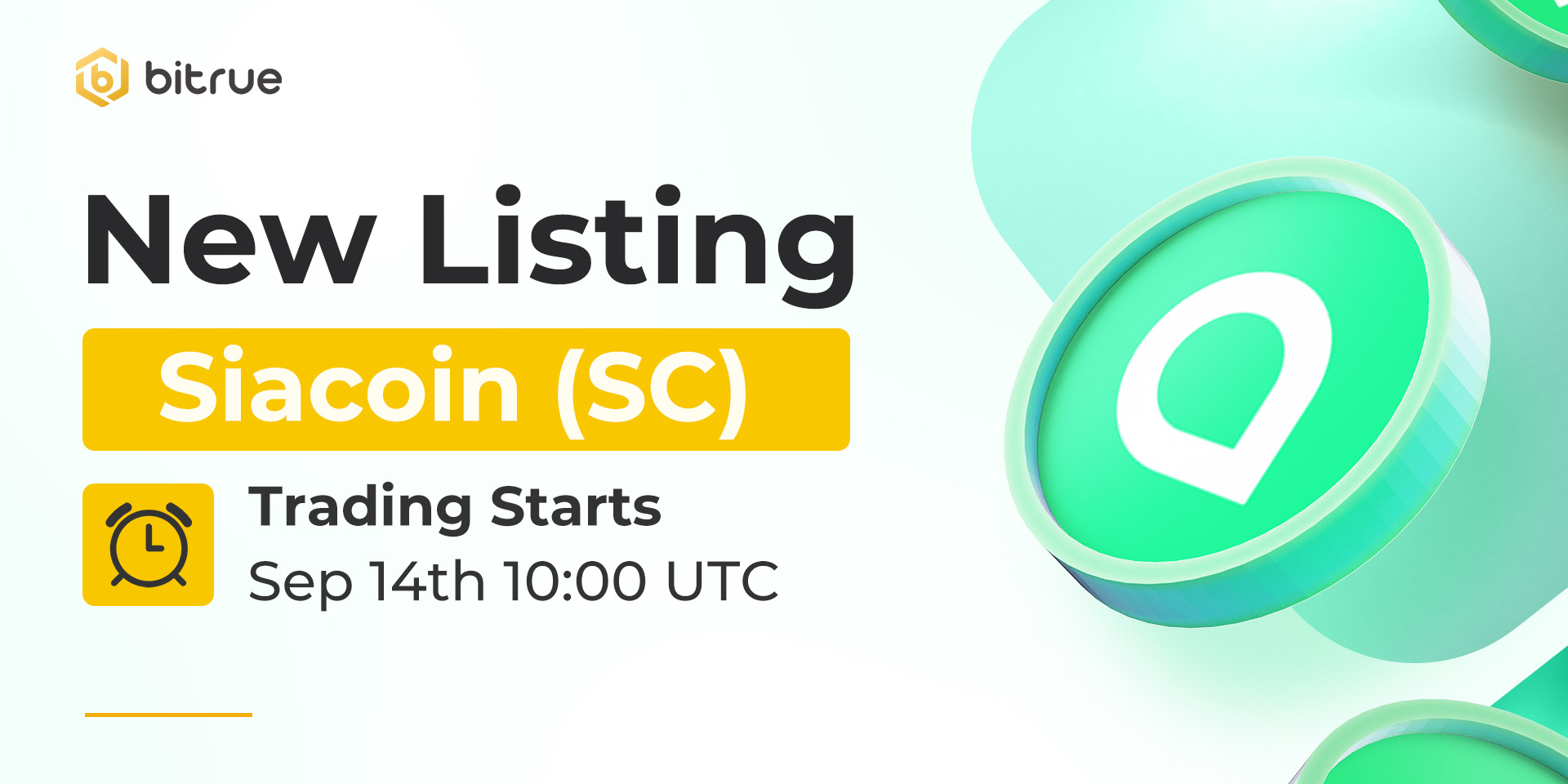 We are bringing a new token to you, it's Siacoin (SC)! Welcome to Bitrue!
Siacoin (SC) is the native utility token of Sia, a blockchain-based distributed, decentralized cloud storage platform. Sia acts as a secure, trustless marketplace for cloud storage in which users can lease access to their unused storage space. Agreements and transactions are enforced with smart contracts, and Siacoin is the medium of exchange for paying for storage on the network. The main goalof the project is to become the "backbone storage layer of the internet."
$SC Explorers: https://siastats.info/
More information can be found on their official website at https://sia.tech/
Deposits for this coin (SC Mainnet supported) have been enabled already, so existing traders are able to deposit in advance and trading coming soon. Withdrawals will be enabled approximately 24 hours after trading has begun.
Tips: The recharge time of SC is about 3 hours, please wait patiently, thank you for your understanding.