Dear Bitruers,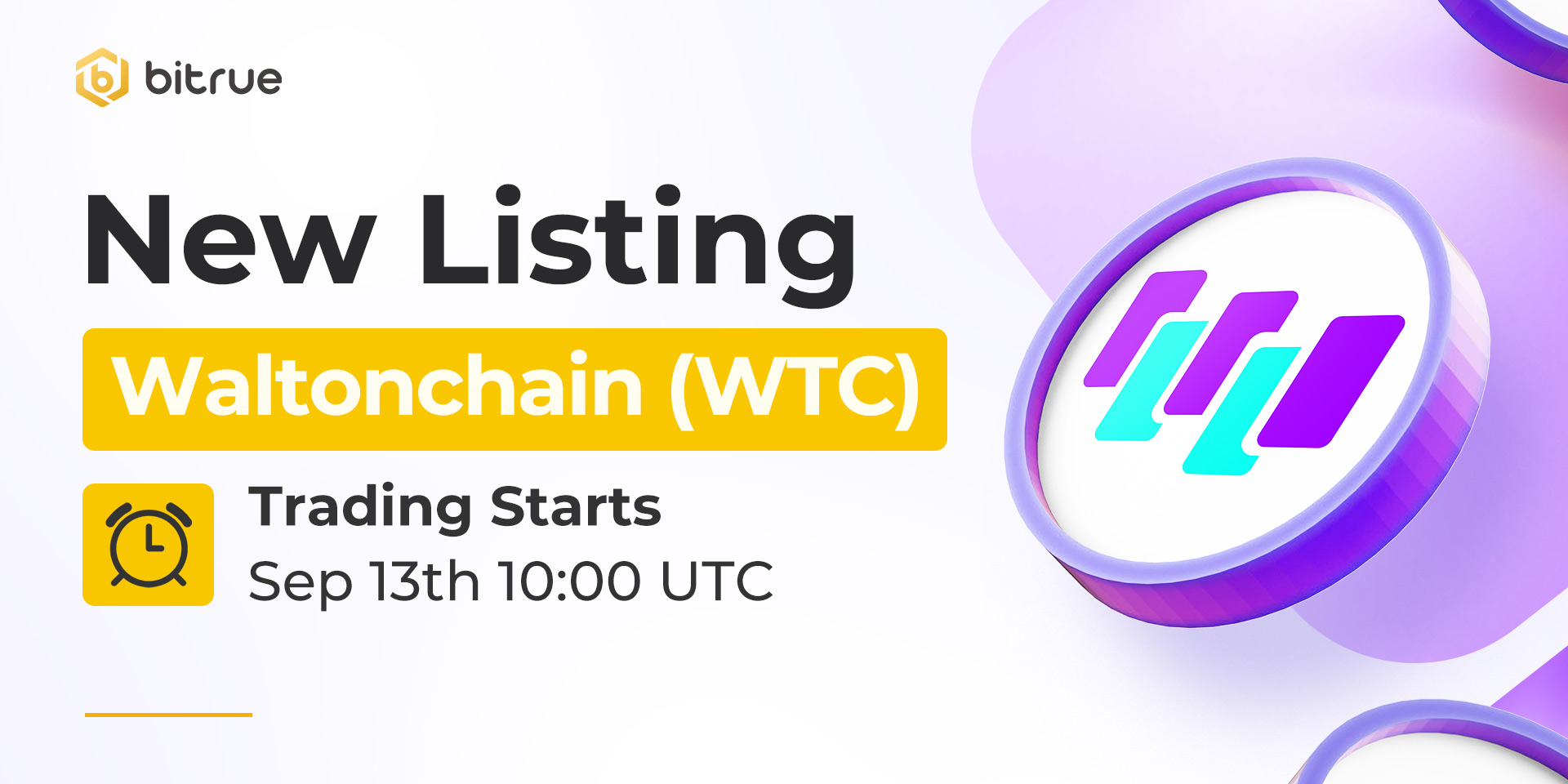 We are bringing a new token to you, it's Waltonchain (WTC)! Welcome to Bitrue!
Waltonchain (WTC) is building an ecosystem that melds blockchain, RFID technology, and IoT (Internet of Things). The Walton team develops and produces Transaction ID-reading RFID chips, which can generate their own random ID hashes that are uploaded simultaneously to the blockchain via their RFID reader. This translates to enhanced operational efficiency, especially for supply chain use cases such high-end clothing identification, food & drug traceability, and logistics tracking.
$WTC contract address: 0xb7cB1C96dB6B22b0D3d9536E0108d062BD488F74
More information can be found on their official website at https://www.waltonchain.org/
Deposits for this coin (ERC20 network supported) have been enabled already, so existing traders are able to deposit in advance and trading coming soon. Withdrawals will be enabled approximately 24 hours after trading has begun.