Dear Bitruers,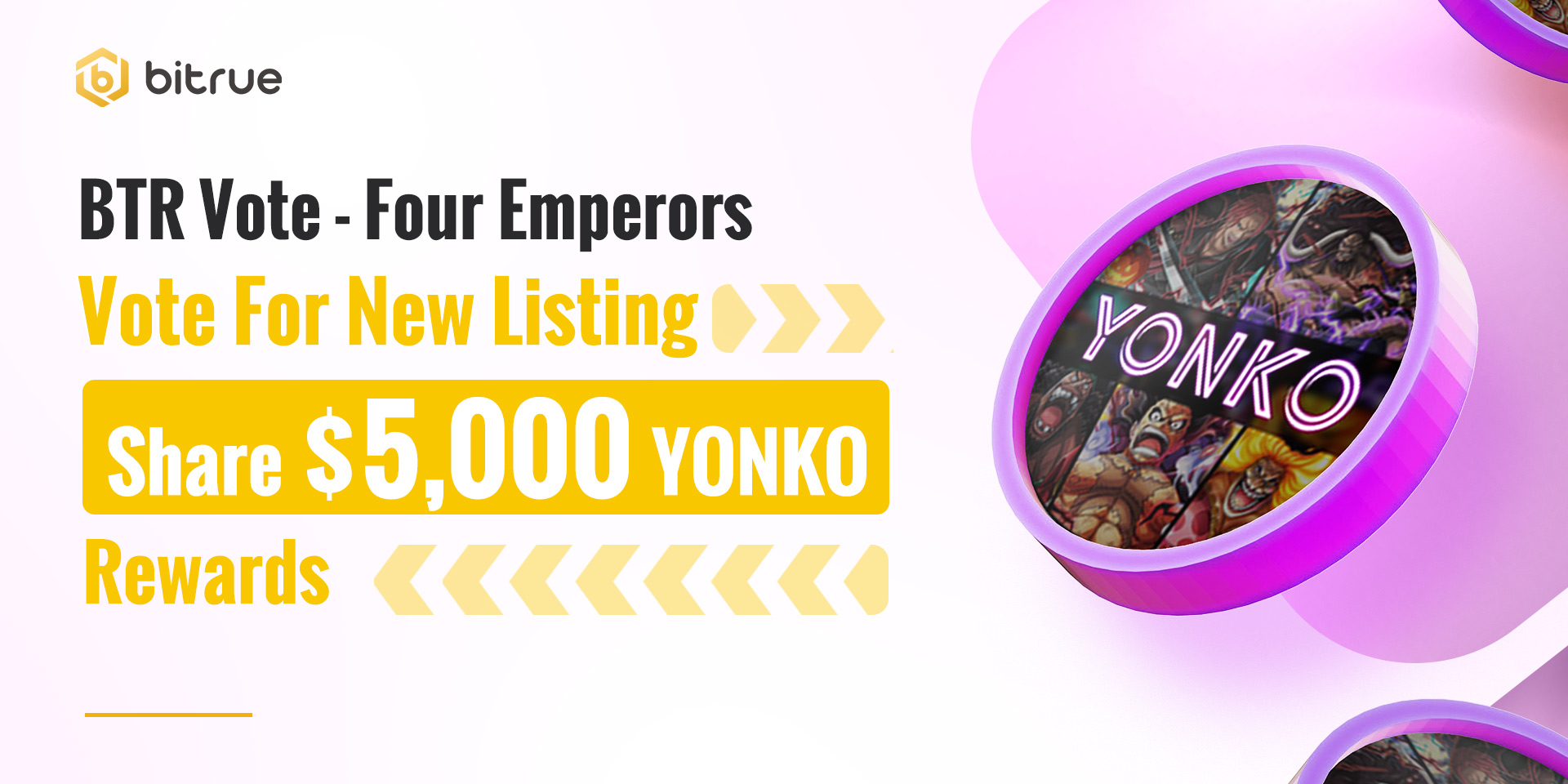 Tips: Please note that the total reward pool is 0.022 YONKO, not 1 YONKO as currently displayed on the voting page. We apologize for the technical restriction that currently prevents us from displaying this information accurately.
Another opportunity to shape the future is arriving in your lap, as on Sept 7 at 11:00 UTC we will be launching a new round of BTR Voting where you can bring YONKO to Bitrue using your BTR holdings!
Four Emperors is a NFT protocol aims to disrupt the anime and manga industries. $YONKO assists artists in monetizing their artworks through collectible NFTs on the blockchain by gamifying and repurposing popular widely popular Japanese games.
$YONKO contract address: 0x4e808F2b01E42b7fD01428bC49a0a0A61666E760
When the vote ends, the staking period will begin. For every day that your BTR remains staked you will continue accruing rewards, which will all be paid out in one lump sum at the end of the staking period. You can unfreeze your BTR earlier if you wish, but you will receive fewer rewards as a result. Staking for this coin will last for 7 days, and the total prize pool going out to all participants is $5,000 YONKO.
Deposits for YONKO (ERC20 network supported) will be available on Sept 6th, and if it wins the BTR vote it will start trading with a USDT pair very soon.
BTR Voting is available in the Bitrue app, available to download on both Android and iOS, or use the web version. Just tap on the BTR Vote icon on the homepage, then select the coin that you wish to support. If you want to maximize your rewards and support new projects as much as possible, you can purchase BTR on the Bitrue exchange.