Dear Bitruers,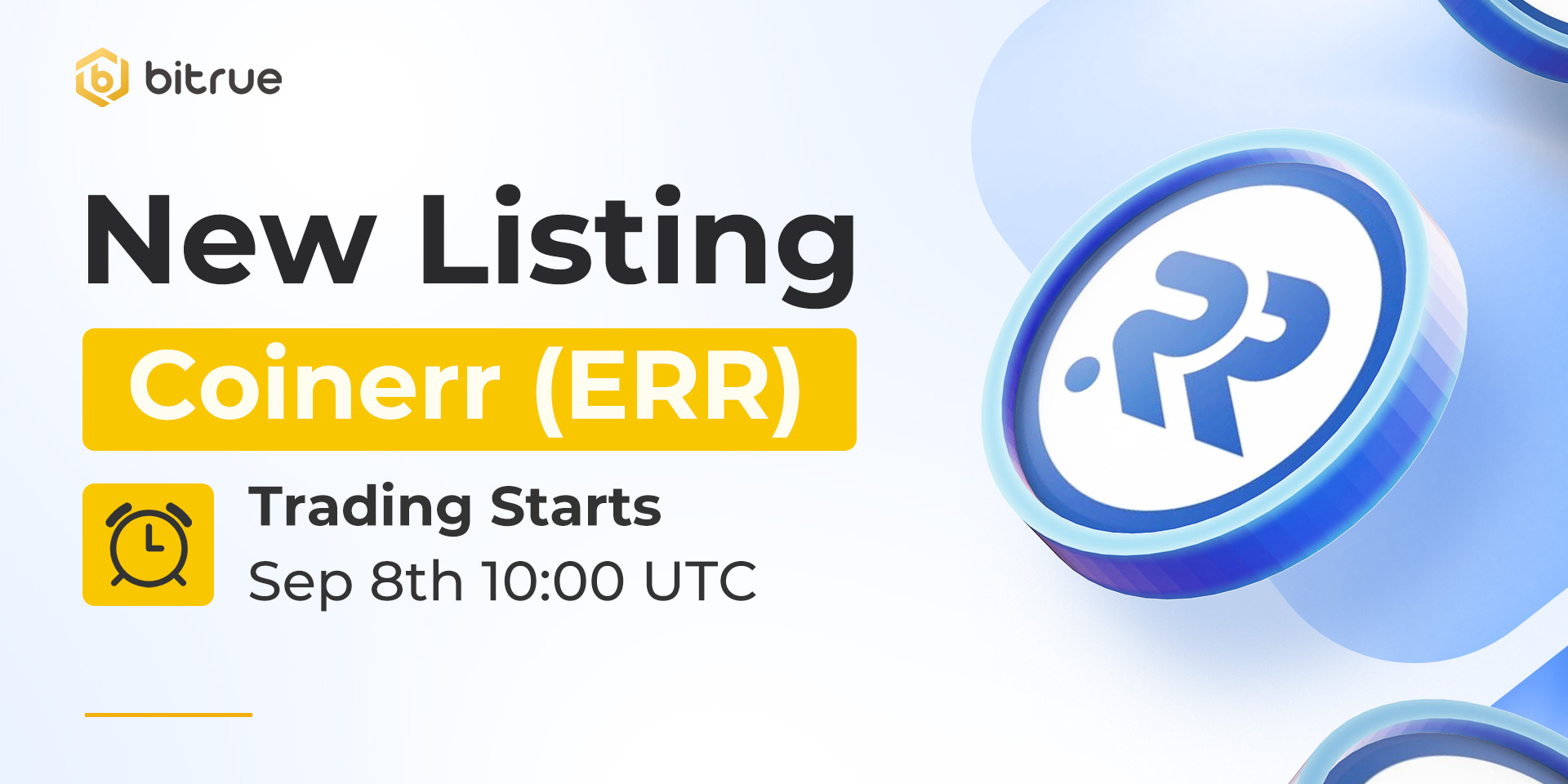 We are bringing a new token to you, it's Coinerr (ERR)! Welcome to Bitrue!
The combined success of e-banking solutions, ecosystem, and the original crypto idea of decentralisation, build real value for coins and allowing everyone in the world to be treated equally, made our team respond to people's voices in the crypto community to start and launch Coinerr and its products.
$ERR contract address: 0xFB32513135e3267995268E3099d2B6114d20B6eD
More information can be found on their official website at https://coinerr.io/
Deposits for this coin (Polygon network supported) have been enabled already, so existing traders are able to deposit in advance and trading coming soon. Withdrawals will be enabled approximately 24 hours after trading has begun.