Dear Bitruers,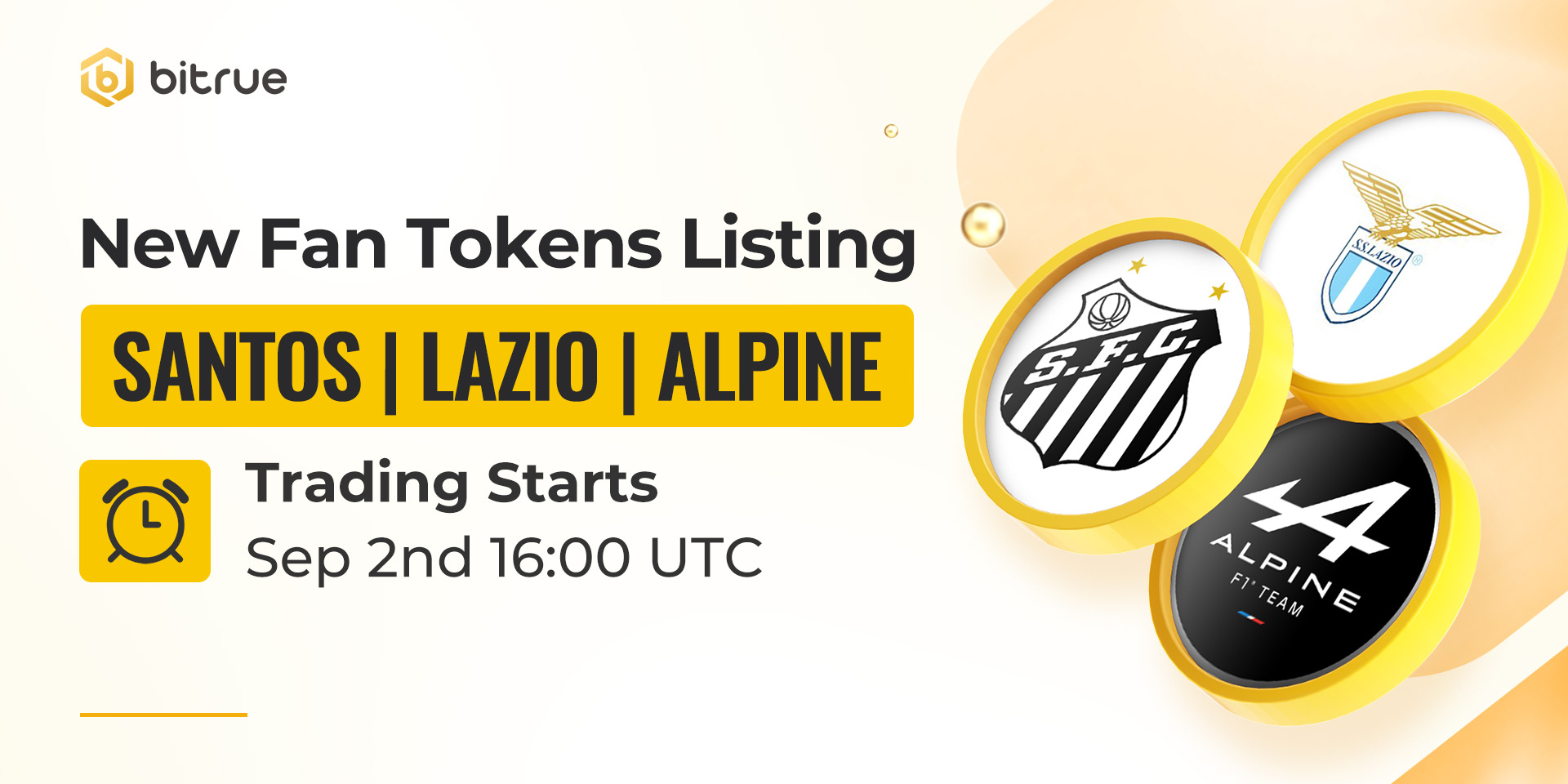 We are bringing new fan tokens to you!
- Santos FC Fan Token (SANTOS)
- S.S. Lazio Fan Token (LAZIO)
- Alpine F1 Team Fan Token (ALPINE)
Fan tokens are cryptocurrencies that grants holders access to a range of sports club-specific benefits such as meet-and-greet sessions and ticket/merchandise discounts, while providing sports clubs a new way to monetize their fan base.
These fan tokens also provide governance utility, allowing fans to vote on club matters such as club jersey colors, armbands and car logos for the first time ever.
The most popular fan tokens are the FC Santos Fan Token, FC Lazio Fan Token, FC Porto Fan Token, and F1 Alpine Fan Token.
Deposits for these coins (BEP20 network supported) have been enabled already, so existing traders are able to deposit in advance and trading coming soon. Withdrawals will be enabled approximately 24 hours after trading has begun.