Dear Bitruers,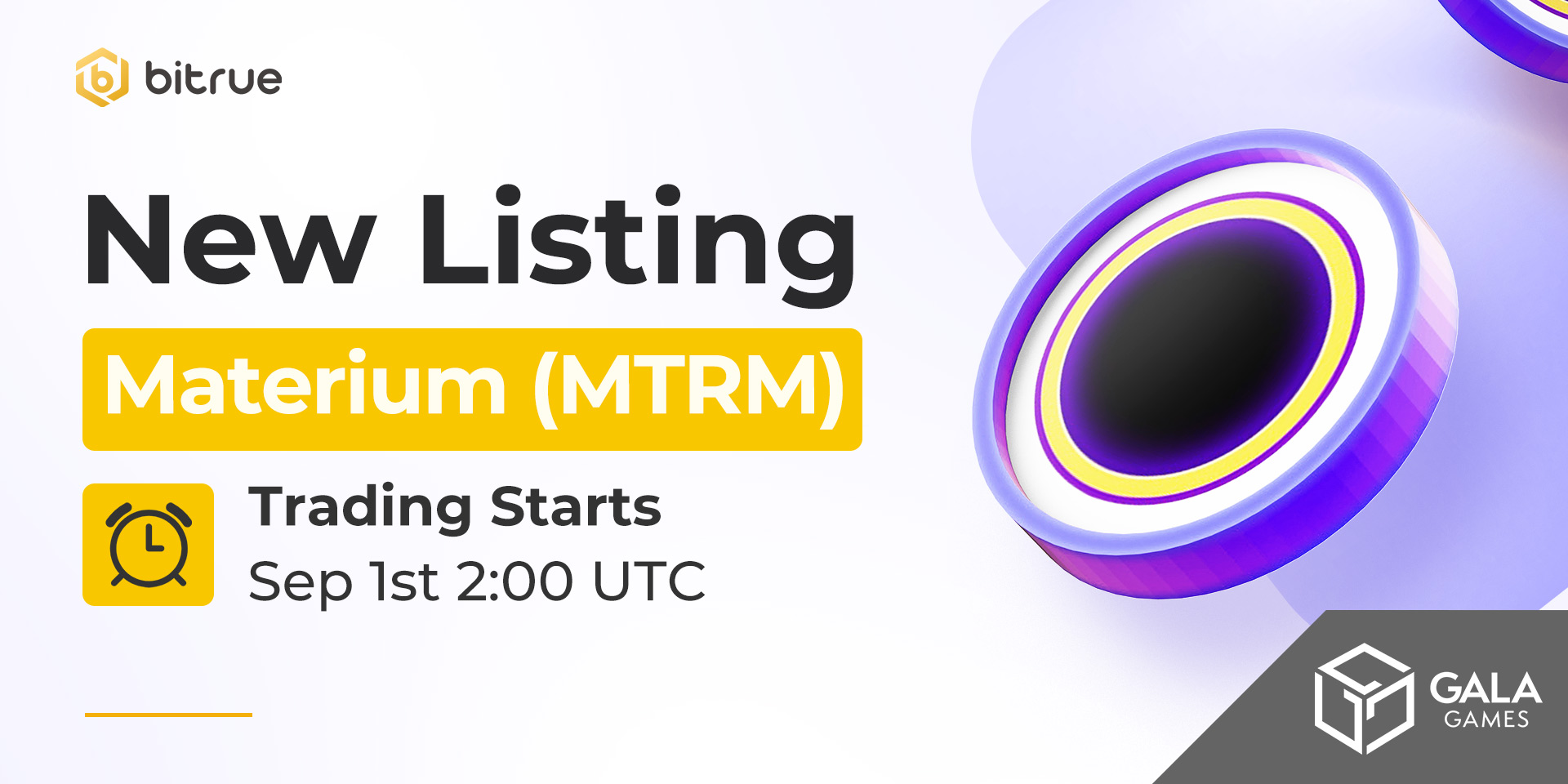 We are bringing a new token to you, it's Materium (MTRM)! Welcome to Bitrue!
Materium is an ERC-20 token. Inside the world of Mirandus it is magic. Players can channel its power to cast spells, craft the impossible, and even raise a slain hero from the dead.
$MTRM contract address: 0xcd17fa52528f37facb3028688e62ec82d9417581
More information can be found on their official website at https://mirandus.game/
The marketing video for Mirandus : https://www.youtube.com/watch?v=wyLyefE2oLM
Deposits for this coin (ERC20 network supported) have been enabled already, so existing traders are able to deposit in advance and trading coming soon. Withdrawals will be enabled approximately 24 hours after trading has begun.